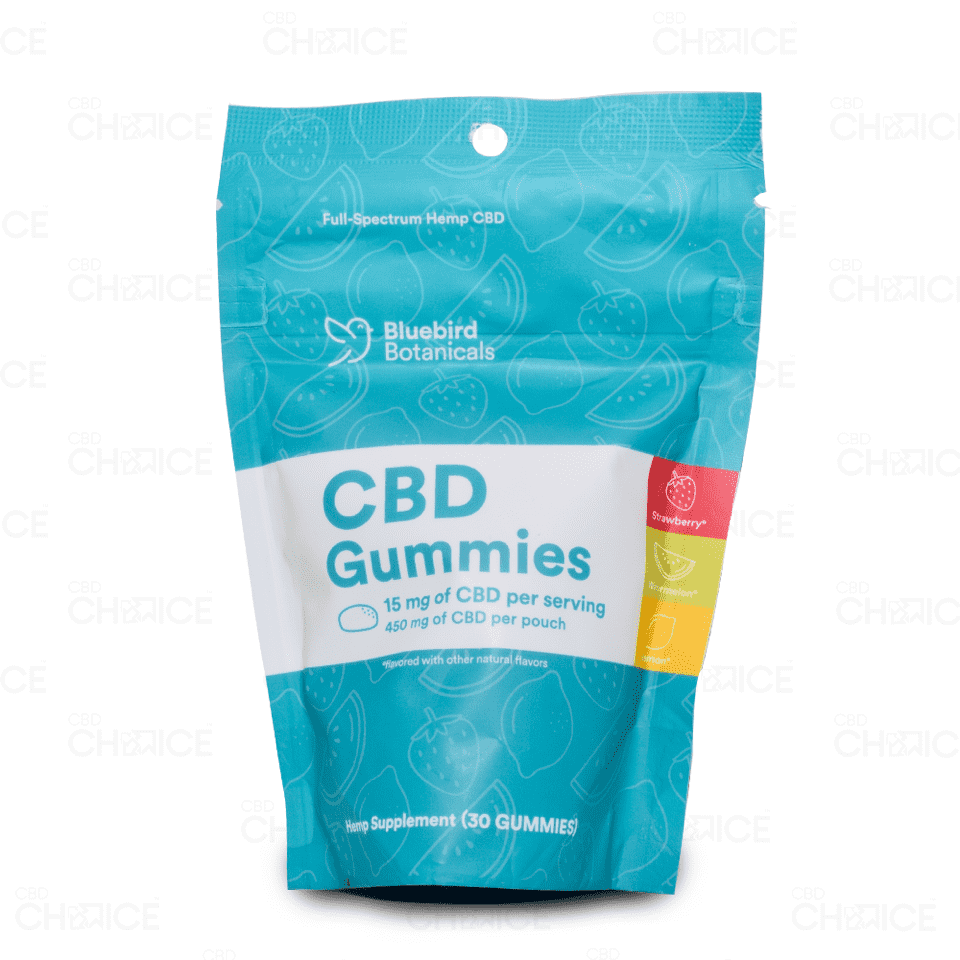 Description
Bluebird Botanicals CBD Gummies
Bluebird Botanicals has long been making masterfully-crafted, no-nonsense CBD solutions. Until now, though, Bluebird fans have been left wanting for a Bluebird gummy. Well, the wait was worth it.
These CBD gummies are some of the highest quality on the market, no ifs, ands, or buts. With utterly satisfying, naturally sweet fruit flavors, a host of organic ingredients, and a full spectrum CBD kick that's enough for even experienced users, these gummies are something to write home about.
The delicious lemon, watermelon, and strawberry flavors are absolute heaven. Made with natural flavors and sweetened with organic cane sugar, they deliver an authentic candy experience that makes every single dose of these Bluebird Botanicals CBD Gummies a true treat. And with 15mg of full spectrum CBD extract as the star of the show, it's enough to deliver hours of CBD relief with a quality entourage effect that brings out CBD's very best.
Fans of CBD Choice know that we hold our products to the highest standards in the industry, and these Bluebird Botanicals CBD Gummies are no exception. Each and every batch is sent out for comprehensive third-party lab testing to ensure the purity, potency, and safety of the product you receive. Nothing but the highest quality products with proven standards at CBD Choice.
Bluebird fans asked, and these gummies were worth the wait. With some of the most delicious flavors in town and a CBD kick that's nothing short of potent, these CBD gummies simply must be tried.
Ingredients
Organic tapioca syrup

Organic cane sugar

Organic pear juice concentrate

Organic tapioca maltodextrin

Pectin

Fractionated coconut (MCT) oil

Citric acid

Sodium citrate

Fruit & vegetable juice (for color)

Natural flavors

Full-spectrum hemp distillate